Old Spice
The Capri I won in a raffle. Pre facelift 1600XL 11 previous owners .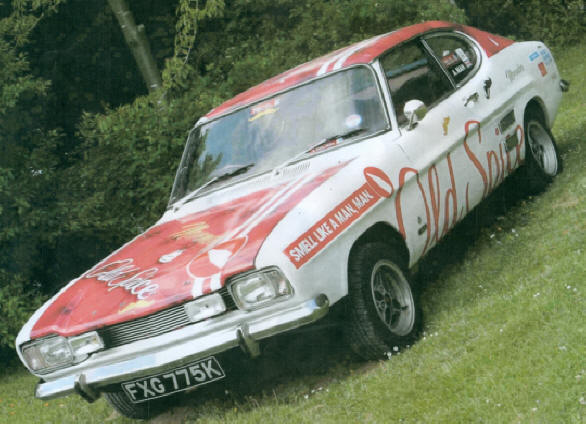 The Capri had been used in a promotion around the country to promote men's Old Spice products and used the slogan
Be a Man Man.

There were three Capri's used in the promotion this was the only Mk1 Capri used. The cars travelled around the UK and Europe, I am told that the Mk1 was the only one not to break down.
The car had travelled around the country, often girls were photographed sitting on the bonnet or/and on the roof (see U Tube) so a few dents and dings were added en route.
It is in a bit of a sorry state now
. We are looking at getting it restored or maybe sell it on for restoration.